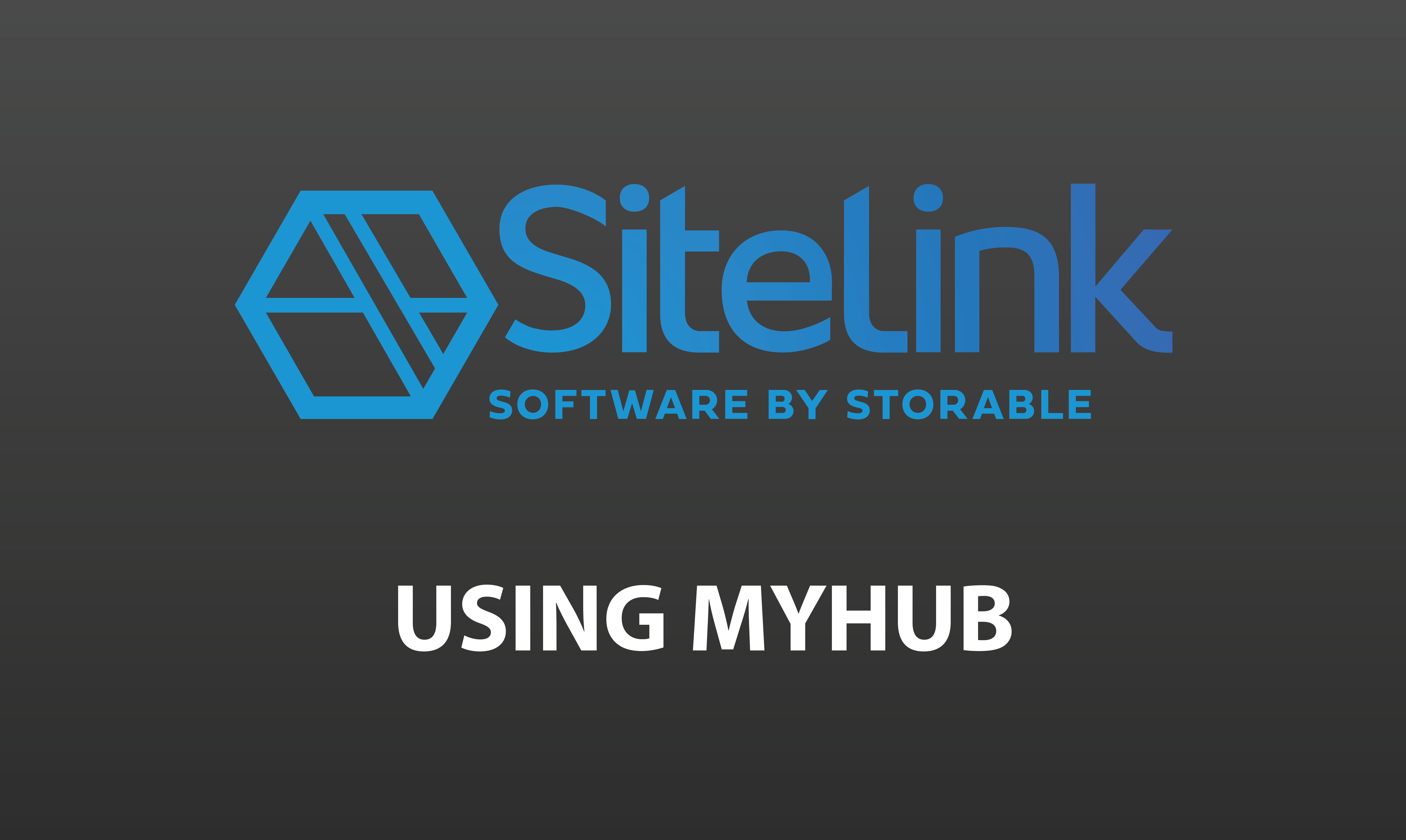 Course Dates: Open-ended
Enrollment Dates: Enroll Anytime
Who can Enroll: Anyone
Course Language: English
Price: FREE
About this course
In this course, you will learn how to use SiteLink myHub. SiteLink myHub is the new, browser based version of SiteLink Web Edition. You will be able to do the same day-to-day processing that you can with SiteLink Web Edition, but all from your browser.
Though some menus will feel familiar,  there are some differences in layout between myHub and SiteLink Web Edition, which will take some getting used to if you have used SiteLink Web Edition for a long time.
At the end of the course, you will be able to easily use SiteLink myHub and be able to access this on any device with a web browser.
Course Structure
MyHub #1: How to do a Move In

MyHub #2: Taking a Payment

MyHub #3: Adding/Removing Charges

MyHub #4: Ledger Settings & Reports

MyHub #7: Reports & Settings